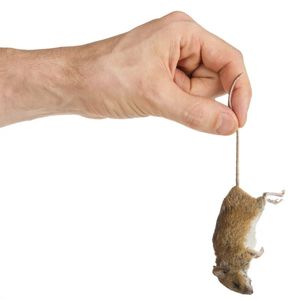 Murder Mice
Words and Music - Fred Callaway
Appears on Our Green World
INTRO: 
Keys solo vamp on Ebm7 
Hits:  Ebm7 (2x)        B7  Bb7alt (break) 
VERSE 1: 
When you turn out the light 
Ebm7 
They'll be coming for you 
Ebm7 
In the dark of night 
Absus7 Ab7 Absus7 Ab7 
With a bloody corkscrew 
Ebm7 
Bm7 Bb7alt (break) 
They'll pull out your eyes 
don't be surprised when they do 
Murder mice 
Ebm7  Ebm7/Db  Ebm7/C  B7  Bbsus7  Bb7alt (break) 
VERSE 2: 
If you're taking a nap 
On your new lawn chair 
You better set a mouse trap 
Or they'll cut of your hair 
When you're fast asleep, 
  they'll shear you like a sheep at county fair 
Murder mice 
VERSE 3: 
They're inside of the walls 
 and they wanna break through 
they're gonna chew off your balls 
and make a testicle stew 
They'll turn you inside out, 
    fill you with sauerkraut and fondue 
Murder mice 
MUSICAL INTERLUDE: 
Follow keys: Eb pedal 
dun da da dun da da dun da dun da da da 
Ebm B Absus Ab 
Ebm B Ab6/9 Abm 
Ebm B Absus Ab 
Bass stops pedaling, follows progression 
Eb B Ab Db 
E F Bb 
Bass holds Bb. Guitars play: 
(Bass' first note is E, guitar jumps from E to B) 
Hold last note. 
Ascend into madness, vocals cue bridge 
BRIDGE: 
Slower swing feel 
They're just misunderstood 
Eb7 
They're only up to good 
Eb7 
and their little pink paws 
Ab7 
are hardly murderous claws 
Eb7 
         Bbsus7  (break) 
when you hear their pitter patter, 
Ab7 
 your fears will scitter scatter because 
        Bb7 (break) 
they're sweet, those murder mice 
Eb7  Eb7/Db  Eb7/C  B7  Bbsus7 
Keys solo 
Guitar solo 
Keys solo on intro to bring it back to verse 
VERSE 3: 
Original feel 
Those sneaky little rats 
They took me for a dope 
They crucified my cats 
and filled my toothpaste with soap 
If they fool you twice  then they'll fool you thrice 
don't be a trope! 
Murder mice 
ENDING: 
Bass goes: bowwww 
Half time feel, chords come on 1 and 4. 
Ebm Bm Bm/Ab Bb 
EbmM7 BM7 Abm7 Bb7 
Repeat 3x, then hold Bb7 and fade out, keys end.
 Copyright © 2021   Ten Ton Chicken